At Sound Classic we buy, sell, trade, service and restore fine quality pre-owned vintage stereo and high-end hi-fi audio electronics.
Here is an awesome example.
We received This 1960's Citation tube preamp in awful and non-functional condition.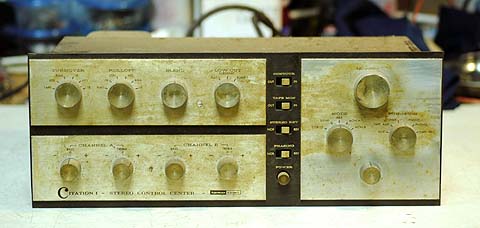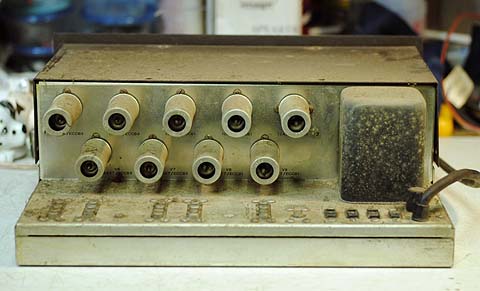 This is what was done.
Complete Rebuild, Disassemble- clean and detail chassis inside and out Remove cover and transformer strip and re-paint, clean turn and polish knobs, clean polish and re-letter face, Clean all switches, controls and tube sockets, re-cap with F&T electrolytics and solen coupling capacitors, test all resistors for tolerance and replace as neededtest all tubes and replace as needed customer requested NOS telefunkens to match, replace power lamp and lens re-assemble, test, burn in, listen and enjoy another 50 years and this is what it looks like now!
This is just one example of the work we do not every piece gets the attention that this one received. This was a customer request. However all of our products are guaranteed (see our quality control protocols) to function 100% unless otherwise stated in the description.